Your sole trading business is going good, you have a decent sized client list that you have built up, with outstanding relationships and your professionalism, keen eye to detail and persistence has finally started to pay off; with reaping the benefits of constant trade, fully booked diaries and repeat customer satisfaction. But when is it time to start thinking about taking your potential with business organization serious? When are you considering creating a new business entity?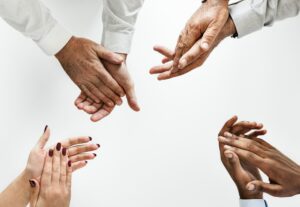 Photo by rawpixel.com from Pexels
First of all, generally there are some things that would need to be considered before someone of self-employed nature, to set sail on the voyage of incorporation.
Whether it be the USA with LLC (Limited Liability Company), Great Britain with Ltd (Limited Company) or Germany with GmbH (Gesellschaft mit beschränkter Haftung – which means Company With Limited Liability), there are markets globally that have frameworks set in place to help the transition from self-employed / sole trader into a more established business.
Have you started making the considerations needed to move to a limited company structure? And do you really think you're ready to change from a sole trader? How do you know when it's the right time? 
Typically, when people start contracting or freelancing as a sole trader it's for the ease of the set-up and potential less administrative burden when compared to a limited company. Setting up a limited company can include a lot more and it can put people off. 
After increasing their earnings, though, many sole traders then consider forming a limited company, they usually pay less tax and it can make them more attractive to clients as it show's stability and success. If you're going to make the move then this could be the time to introduce others into your business too as stakeholders or directors. 
The unwritten rule is that when your earnings remain low, it may be the best idea to remain as a sole trader unless you need the other benefits such as limited liability. As a sole trader, your tax and accounting responsibilities will be relatively simple – they're simple enough to do yourself, especially if you're really organised. 
When your earnings start to pick up, though, it becomes a wiser move to make the move to a limited company. If the tax saving outweighs the setup cost then it should be something you're seriously considering.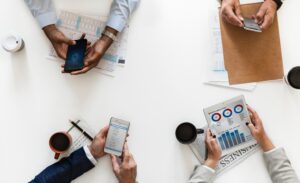 Photo by rawpixel.com from Pexels
Have a look here at some of the things you need to consider making the move: 
Separate Bank Account
One of the biggest benefits of becoming a limited company is that you won't be personally responsible if your company makes any losses or has a claim made against it, which means all of your business finances will be in the businesses names and not yours. 
For this reason,( it's not a legal requirement), you need to set up a separate business bank account in the name of your limited company. It's highly recommended you never use the personal bank account that you were using as a sole trader. So start using a new bank account as soon as make the switch. Otherwise, you could incur some nasty tax consequences. As a limited company, you're taxed personally on the money you take from the business in salary and dividends so you're giving yourself a wage, you may want to look into having someone deal with your limited company accounts just to cover yourself. 
Income
When it comes to your income from your limited company it is going to different to what you're used to as a sole trader, it will be paid to you with a combination of salary, which is an allowable business expense, and dividends. Dividends are taken from the profits of your company after paying corporation tax and are paid to you because you're going to be a shareholder and director in your business. Your tax will now be completely separate so it's best to keep everything this way. You can also claim tax relief on a variety of different business expenses in a different way to a sole trader so you will need to research this. 
Directors
Usually, if you're setting up a limited company for your business then it goes without saying that you'll be a director in your business. It's not too difficult, but there are things you'll need to be aware of as a director. This is the time to consider adding in other directors and shareholders such as spouses or business partners. These are obviously going to be huge decisions to make and can be extremely costly if you get them wrong so make sure you are careful with your considerations. It could be wise to seek professional help if you feel like you need it. 
Transferring Your Assets
When you incorporate as a limited company you're able to transfer any assets that you bought as a sole trader to this new entity. However, there may be things that you need to consider with this so having an accountant may be a good option. These are regularly outsourced for any business and it's probably unlikely you're still dealing with this yourself.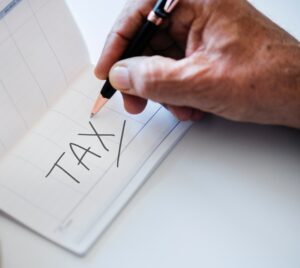 Photo by rawpixel.com from Pexels
Tax
When you move to a limited company you will deal with tax differently, instead of being personally taxed up to 47% combined NI and Income Tax via self-service as a sole trader you will move to corporation tax meaning your tax bill could be much much smaller. You will still pay tax on your income that you take from the company though, so remember this. Make sure you notify HMRC that things are changing, you don't want to be getting any nasty surprises. 
IR35
This is a legislation that is put in place to prevent people from switching to limited company purely to pay less tax. So the IR35 is designed to combat tax avoidance by people who supply their services to clients via an intermediary, such as a limited company, but who would be an employee if the intermediary was not used. These types of workers are recognised as 'disguised employees' by HMRC and they clamp down on this. You should make sure you research this before making any move. 
These are just some of the important considerations you should be making before moving from a sole trader to a limited company. There is a lot you should be researching further. 
Do you have any other considerations that would help make the decision easier about making the move from sole trader to Limited company? Please share in the comments section below.