The more confident you are about the work you're going to do, the more likely you are to be able to charge what your expertise is worth. If a potential client has approached you about producing white papers, don't be intimidated by the technical term. These tips will help you understand the project and write an excellent product for your client.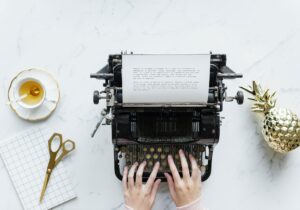 Photo by rawpixel.com from Pexels
What Are White Papers?
Ranging in length from six to eight pages, a white paper is a document created for marketing purposes that is not a sales pitch. The aim of a white paper is to help a potential customer identify and solve a problem that they have. You can achieve this by providing an informative, discursive survey of a particular topic. Your job is to write a well-researched report that builds credibility for the client's brand. A successful white paper can generate buzz around an issue and position your client at in the centre of the hype. Before you start, it's worth checking out a few good examples to make sure you understand the format. 
Avoid Calling The Document a White Paper
While the name "white paper" is still the industry term for this type of project, many copywriters avoid the term because of its stuffy corporate connotations. Steering clear of the image of jargon-heavy documents good for nothing but shredding, the more accessible term "special report" conveys the idea that your project's aim is to serve the reader by providing interesting, useful information, rather than presenting itself as a dry piece of heavy-reading.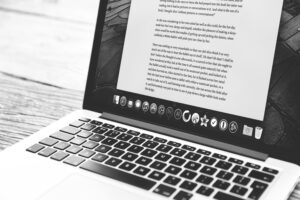 Photo by Realmac Dan on Unsplash
Choose an Interesting Topic
This might sound like a no-brainer, but when it comes to white papers, deciding what to write about is half the battle. While you might expect that the client would specify the topic, this is not always the case. In many instances, your client will present you with a goal for the piece as well as information about their audience, but they will expect you to pitch a topic that will help them connect with their audience in a meaningful way.
Understanding your reader is key, here. While it may be tempting to write about a topic that you find interesting—as this is when you're likely to produce your best writing—it's crucial that you write about something that will speak directly to the demographic you're writing for. Bonus points if you can do both! 
Promise Value (and Then Deliver)
As more and more people look to the Internet as a source of expertise and advice, the white paper world is extremely competitive. To make your white paper stand out, it's important to lead with the value you offer the reader when it comes to the particular pain point your special report is addressing. Remember, your white paper is not supposed to sell your client's product, but align your client with everything that is credible and experienced in a particular field. To do this, your reader must come away from your white paper with several key takeaways that they can apply to their situation. Whether it's technical knowledge or research data, nuggets of genuine value will reassure your audience of the credibility of your client's business. 
Whether you're an experienced copywriter or you're just starting out, white papers can be challenging assignments to tackle. These tips will help you bid for those white paper projects with confidence.