When you're working to get your start-up ready to go, it can be easy to get lost in a sea of activity and jobs that just need to get done. But one element of your business you simply must get write is your website. This is your first priority, not one to get right later on down the line.
Your website is the first place people look when they need to know more about you, your values and your products. While many describe it as your shopfront, it's so much more than that. Each page needs to act as a funnel towards the final goal of selling your product or service. Each page needs to be smart and engage your customer; it must serve a purpose.
In this blog, we take a look at three elements of your website you must get right to make it work for your business.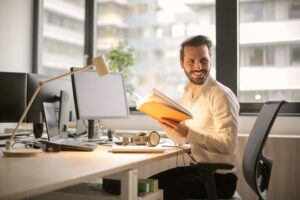 Image courtesy of Pexels: CC0 licence
Get The Word Balance Just Right
Ever come across a website where the text is like a wall of words? You could start to work your way through it to get to the relevant information, but why would you? The opposite can also be true. On your services page, you might just make a list of the services you offer but your potential customer wants to know more than that. They need to understand how you offer that service and what makes you the best person for the job.
For each page aim to fill somewhere between 500 and 1,000 words. It might sound like a lot and don't use filler or information that isn't relevant, instead think about what your customer needs to know. Keep it jargon-free and relevant to your reader.
If content writing feels like something you'd rather leave to someone else, then hire in the services of a copywriter, someone like Toni Marino. A professional will not only help you get your content on point but also help with some of the extras that websites need to function better.
The Extras
These extras are the metatags and meta descriptions for each page that get your website picked up on Google.
Use these tools to define each of your pages, with a short description that will appear in Google searches for the keywords that you offer.
Images
A final word on images. It's entirely possible to use royalty-free images from websites like Pexels but the truth is, many of these pictures are used on websites all around the world and are often instantly recognisable as free images. Instead, to really stand out, consider paying for some custom shots to be done that are unique to your business and feature you and your team. 
Get a professional who knows how to make sure the images are suitable for website use and consider it sound investment into your business.
Bring that website up to the highest standard and you've already put yourself ahead of the competition, ready to launch your start-up.