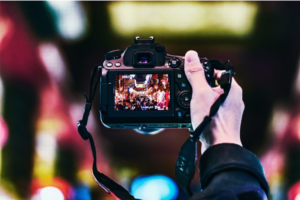 Being a filmmaker takes a lot of time, creativity and passion and this goes hand in hand with the editing process. Becoming an editor takes a good amount of technical knowledge on various softwares and systems that can be extremely overwhelming for someone just starting out. As well as knowing exactly how to set up the best video editing workstation to have the most positive performance for every edit produced.
In this article, we will be discussing the best ways to edit videos and all of the equipment needed, and some of the best video editing tips to help you make video editing a lot easier and productive.
Choosing What Style Of Videos
Begin with deciding on what type of videos will be produced. There are various different types of video that all need different systems and programmes to allow their editing process to be successful and smooth sailing.
The types of videos that could be created are:
Vlogs
Interviews
Webinars
Event
Presentations
Tutorials
Product reviews
Animations
Live Streaming
Once the style of video has been decided on, it will then be far easier to go onto choosing the right equipment and programs, as it will be known how much work will need to be done, and what the applications will have to be compatible with.
Choose The Right Software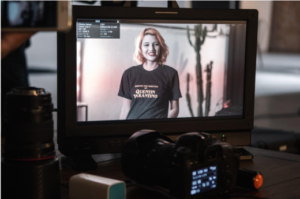 Once decided what the work will entail, it is important to choose a software that will successfully reflect this.
Many softwares will offer standard video edits that will allow a simple and slightly low-quality video to be produced, with no real wow factors or excelling benefits. These simple softwares can be perfect for someone editing a small and simple video like that for college homework or school. However, for more serious video editing, for a marketing campaign or art gallery exhibition, a software that includes good features, digital interface and usability would be far more beneficial.
Types Of Software
There are many different types of software for editing videos that can make the overall process a lot easier. These vary in price, quality and compatibility with different devices. The different video editing software are as follows:
| | | | | | |
| --- | --- | --- | --- | --- | --- |
| Unpaid (Mac and PC) | Upaid (Mac) | Unpaid (PC) | Paid (Mac and PC) | Paid (Mac) | Paid (PC) |
| Blender | iMovie | VSDC | AVS Video Editor | Final Cut Pro X | Cyberlink Powerdirector |
| Lightwork | Splice | Machete Video Editing Lite | Adobe Premiere Pro | Filmora | Adobe Premiere Elements |
| Shotcut | Moviemator | Videopad | Design Wizard | iMovie | Magix Movie |
| Avidemux | Kdenlive | Freemake Video Converter | Youtube Video Editor | Camtasia | Sonny Vegas Pro |
| Hitfilm Express | Jahshaka | Ezvid | Wevideo | Iskysoft Video Editor | Nero Video |
| DaVinci Resolve | VLMC | Movika | Media Composer | Shred Video | Pinnacle Studio |
| Openshot | ZS4 Video Editor | Lumen 5 | Easy Sketch Pro 3.0 | Corel Video Studio | Wideo |
Choosing The Right Computer System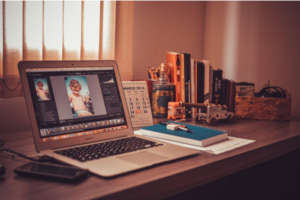 When buying a PC or Mac that will be used for editing, it is vital to ensure enough hardware is purchased to suit the amount of work that will be being produced. There are many recommendations as to what should be brought and what size of each will be best, but buying what you can afford will be enough to work with until you have a larger budget.
There are a few different components that make up a computer system that need to be taken into account. For example:
RAM – this is the amount of memory a computer holds. It determines the amount of work that can be produced at one time before a refresh and clear out has to be done. The word itself is an acronym for 'random access memory'. As an average, 16GB RAM is best suited for those wanting to produce a fair bit of video editing, and have confidence that everything will be saved and processed correctly.  However, if this is not affordable, then the amount purchased should correlate the amount of work produced, otherwise the GB will run out very quickly.
Storage – similar to RAM, the amount of storage the computer has will benefit if a lot of video editing will be produced. The storage should be about 256GB if that is within the price range for a sustainable and reliable system use. If it is known that the amount of work being produced will not take up cost to that amount of storage, then buy an amount that will benefit yourself.
CPU – a CPU is the central processor of a computer system. It handles all instructions placed into the device (such as opening a document) and allocates the tasks out to various other components. A powerful CPU will aid in creating videos that have high-quality resolutions such as 1080p, if the videos edited need to be of a professional standard. Just like other components, there are various different sizes and specs of CPU that alternate in speed, composition and power.
Best Ordering For Editing A Video
Once everything else is set up, purchased and ready to use, it would now be the right time to edit a video (once one has been shot). It sometimes is not as easy as just posting the video into some software and playing around, as many things can be left out or forgotten.
Below are some of the best video editing tips as a step by step guide to follow before the editing process begins:
Transfer the clips – simply connect the device the footage is on to the laptop, or put the SD card into the system and allow the files to load. Once everything is put onto the computer, select the correct file.
Organise – once the correct file has been chosen, name the footage to avoid losing the raw videos. Then, select the file and open it into the editing programme.
Begin editing the video – start by trimming and resizing the footage, cutting away at any sections that won't be needed or areas where mistakes have been caught on camera.
Add filters and effects – once the video seems to flow in the correct way with no jolts or glitch like sections, it would be a good idea to add some filters or effects. These are great for entertainment purposes and making the video stand out among others.
Adjust colour and clean it up – sometimes a video can be produced and the colour scheme is too vibrant and doesn't sit well when played on a device. So, playing about with brightness, colour scheme and quality will allow you to learn the software and get the best outcome from taking time to get it perfect.
Add audio or text – the final step after completing all of the other steps will be to add the text over the footage and music is the correct places. Texts can be headlines, subtitles or labels for objects within the footage. Music is a great way to make the video more entertaining and bring the mood up or down. It can also capture the reason for the video in a great way to entice the audience.
Save the clip – this will ensure no work or files are lost and the footage is safely stored within the RAM.
Summary
Video editing can be a hard role to get into and maintaining the ever-adapting skills and knowledge needed creates quite a challenge. Having the right start to becoming an editor will be sure to make the journey just that little bit easier.