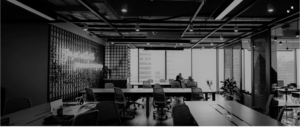 Every business needs to have the best possible working environment. It might not seem like such an important facet of a business initially, but it makes a massive difference. From the outside looking in, it might just seem like a cosmetic thing, but the right workplace can be the difference between high and low productivity. If someone's working in a wonderful office, then they're going to get a lot more done than if they're in an old, rundown place. Sure, many people are able to work well in all conditions, but the majority need to feel comfortable. 
A workplace needs to have a feel-good factor around it for it to succeed. It also needs to have everything in its place. Every single workstation and facility needs to be working properly. There needs to be that excellent overall cohesion in order to have a productive time.
Are you working in a smaller office space right now, and you feel as though an upgrade is necessary? Good for you – onwards and upwards. You're going to be making a productive step; this is only going to help you grow as a company. If you'd like to know about what kind of things you should consider, then read on – we'll go through a few steps:     
Look At Your Finances 
If you're weighing up this kind of move, then the chances are that you're financially sound enough to relocate. You're going to have to analyse your money in this instance, however. This is a pretty significant step in the life of your business (or your personal life), so you're going to have to get the money side right. If you're going to upgrade to a new office, then the chances are that the cost is going to be dearer. You'll have to narrow down your search to something that you'll be able to afford, obviously. You don't want to choose something that's, say, more ambitious than where you are right now.
Make Sure Everyone's Ready 
It's important to check with everyone in the workplace. Sure, if one of two aren't ready for the move, then they'll be able to get on board over time. If the majority struggles with a new area, then you might have to rethink your relocation. Building on what you have is important, but your staff are the reason you're in this position, so you have to respect their views and feelings. 
Make Sure It's An Attractive Place!
When you're searching the internet, and looking around potential places, you'll need to check on the overall aesthetics. The interior matters, but so does the exterior. It's quite a shallow and vain thing to think about but looks absolutely matter in this context. When potential clients and customers enter this place, you're going to want them to be impressed. They won't be if the attractiveness isn't there! Make sure the building is looking good – choose something that has real curb appeal. If you can't, then choose something that you feel you can work on a little. 
Make Sure The Location Is Good  
Where the new office is located matters a lot. You might think that as long as it looks good and has everything you need, then it's good to go. The whereabouts can be make or break, however – internally and externally. If the new office is in a much more difficult place, then your own staff might struggle to make it to work on time every day. You'll need to pick a place that's good for everyone. You don't want them breaking their backs just to turn up at the right time – their morale will drop, and so will their form. Think also about clients and customers – are they going to be able to find your new office? Will it be too far away for them?  
Work With Experts 
You might be a savvy business person, but you're not going to be good at absolutely everything! When you move into a new office, you're going to have to get a little help from people that know what they're doing. In order to get the move over the line smoothly, you might have to get in touch with solicitors that deal with the likes of commercial property conveyance and other legal matters. As we mentioned right at the top of the article, the inside and the way it looks matter. That said, perhaps you could get in touch with an interior designer, and let them go to work on things. They'll be able to tailor the place to fit your business perfectly.