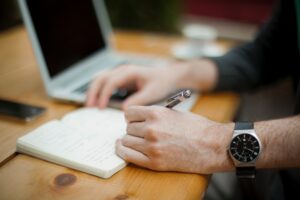 When you're someone that loves to write, it's easy to get passionate about writing. About the craft. About your characters or your content or subject expertise or anything else. And this is what you can often give your all too. But, it should never be the only thing! No matter what kind of writer you are – from a technical writer or copywriter, to an author or blogger, it's so important for you to focus on more than just the writing. And that can seem a little strange.
But, it's important for you to remember that the writing if your craft. It's the product or the service. And with any business venture – as this very much is, you need to market your product or service, you need to make sales, and you need to manage everything else in between! So let's take a look at what you can do to really champion your writing career in the best ways.
Master Your Niche
First of all, it could be that you need to home in on your niche a little bit more. Do you need to grow your knowledge or skill set? Do you need to think more about researching and perfecting what you do? If so, this will really help you to grow.
Commit To Your Craft
Secondly, you're then going to want to make sure that you're making a commitment to your talents and yourself. Because we can all improve in anything that we're doing. There are always ways to improve your writing skills and get better as a writer. But you have to be someone that stick at this and allocates the time to get it done.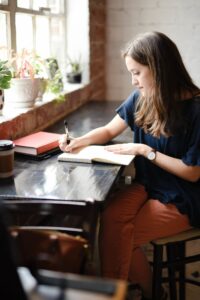 https://unsplash.com/photos/NXiIVnzBwZ8
Perfect Your Portfolio
The next thing that you might want to do here, is really work on your portfolio. If you're a journalist, copywriter, technical writer, or blogger, this is perfect. What you might want to do here, is to think about how you can get new samples and great commissions by having the best possible portfolio online that you can.
Promote What You Do
From here, you're then going to want to make sure that you're able to promote what you're doing too. No matter what kind of writing you're doing, you need an audience and marketing will always help with that. Here, it may be that working on social media is enough. But you may also want to work with an SEO or PPC agency, PR consultant, or even a social media expert. If you have an agent, they can help you here – but if not, it's up to you to get promoting.
Ask For Help
Finally, one thing that you have to get real with here is how you're managing. It's so easy to believe that you ought to be doing everything yourself. But that's just not true. You can easily make sure that you're getting the work done that you need, and get help with the rest. You do not have to be an expert at everything. Instead, hire an accountant or a graphic designer or an IT company to help you. This will allow you to work smarter and home in on your craft.
Main Picture: https://unsplash.com/photos/y83Je1OC6Wc